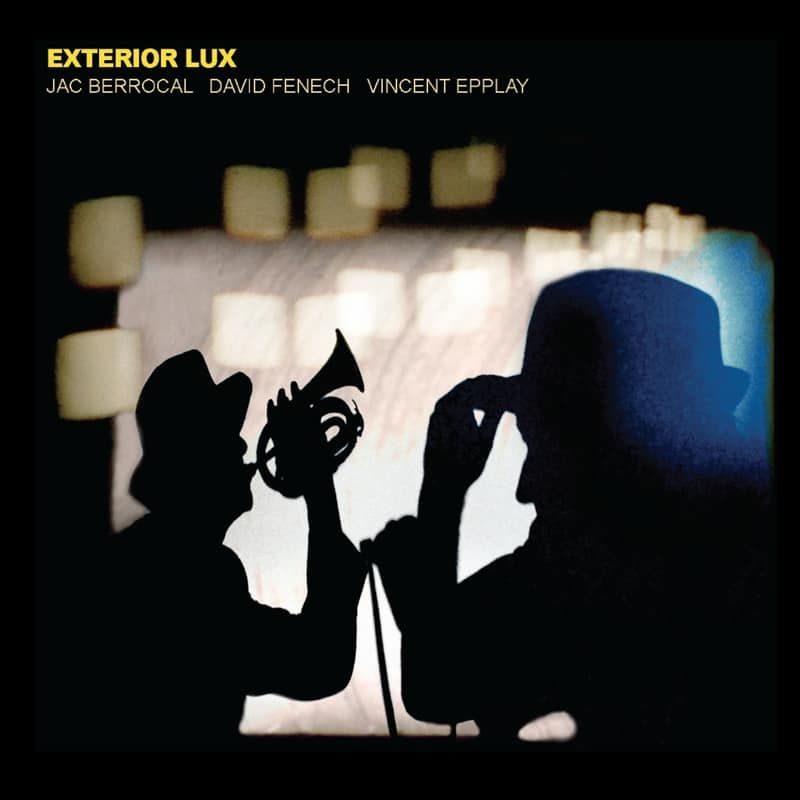 Le trio Jac Berrocal + David Fenech + Vincent Epplay sort aujourd'hui son album Exterior Lux sur les plateformes Bandcamp et autres sites de streaming audio ( Deezer, Spotify, Youtube Music, Apple Music, etc). Le CD est disponible chez KlangGalerie, et le LP vinyle est disponible en précommande sur le site du label Akuphone.
Exterior Lux est le troisième album du trio Jac Berrocal + David Fenech + Vincent Epplay. Avec Sayoko Papillon au chant sur un titre et Guy Harries à la flûte sur un autre. Mastering par le légendaire Noel Summerville (un véritable magicien du son, réputé pour son travail avec The Clash, My Bloody Valentine, Kraftwerk, The White Stripes, Donna Summer, Stereolab pour n'en citer que quelques uns). C'est mon troisième album avec ce trio, et mon cinquième album avec Jac Berrocal avec qui j'enregistre depuis une dizaine d'années.
Je pense que cet album pousse notre formule trio dans une nouvelle direction, un peu plus « pop », un peu plus rythmée aussi. Tout en gardant nos ambiances, notre son de groupe qui nous est propre. Je suis curieux de vos réactions. Bonne écoute !
« It's like The Bonzo Dog Band meeting Scott Walker, with Codona booked for the interval music » (Brian Morton – The Wire)

« Jazz, Dub, Musique concrete and a Gallic punk spirit, coalesce into a sound so potent it is a wonder it hasn't been done before » (Rewind Forward)

« An eclectic mix of folk anarchy, West Coast jazz cool, African kalimba, French poetry and studio dub. All the beauty and terror of jazz at its most lawless. » (Andrew Male – Mojo)